We have built an augmented reality based product, called AR Studio Pro. We, Orange Genesis, wanted to leverage the strength of trending technologies such as augmented reality, wearable, AI (Artificial Intelligence), etc. to build a powerful product that can augment customer experience.
After brainstorming, we decided to build a web app and mobile apps to benefit diversified industry verticals. As per the decided features and functionalities by the team of experts, the apps should let customers visualize different products in the real-world environment. Not only this, but customers should also be able to resize, relocate, or recolour the products in real-time at their fingertips.
Along with product visualization, we also wanted that AR Studio Pro let people try clothes, glasses, or makeup and implement similar applications in the real world environment before making a purchase. The augmented reality blended with smart glasses (wearables) to give the required features of makeup mirror to the buyers should augment the buying experience, is what our goal is.
The whole concept of AR Studio Pro is defined to augment customer experience. Augmented user experience ultimately improves customer satisfaction, supports buying decision, and increases revenues for a business.
To achieve all above-mentioned functionalities, our team wanted to build a web app and mobile app products. Moreover, we had decided to have a marketing website to showcase AR Studio Pro along with its importance, use cases, etc.
De voordelen van Orange Genesis
Wij streven naar een hoge klanttevredenheid. Daarom bieden wij de volgende voordelen in de projecten die wij behandelen:

Used Laravel 1.7, HTML, CSS, MySQL, Android Studio 3.7, ARcore, Swift 5.1, ARKit

Technology mobile and web apps that augment buying experience to increase sales and revenues.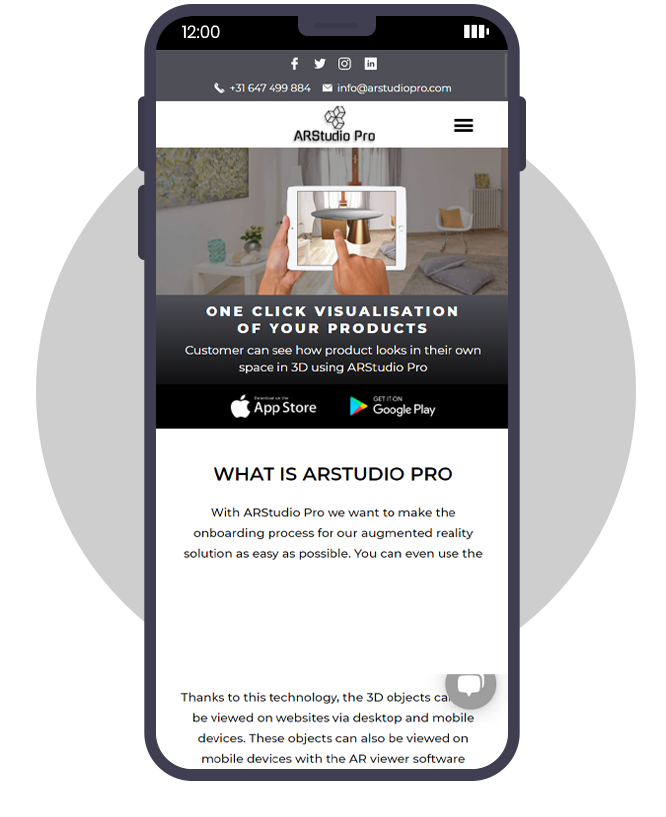 3D product visualization with the simple camera of smartphone or laptop
QR code generation and scan
Makeup tester
Glasses trail
Product sorting and filtering
Add to cart, shipping, and checkout
Secure payment processing
Push notifications and alerts
Data protection
And more
More than 50% increase in sales
Reduced manpower
Increased productivity
Reduced order return and replacement up to 40%
Ease of product and order management
Competitive advantages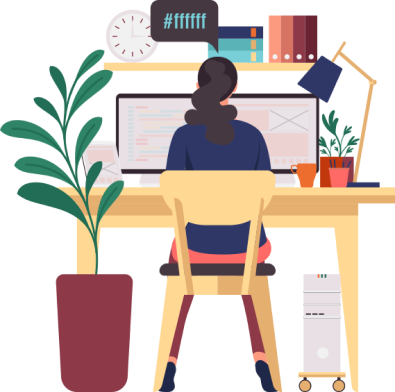 Solution we provided to our client
We commenced the project with web app development, followed by mobile app development. Our team first designed custom layouts for a web application as well as for iOS and Android mobile applications. After approval of layouts, experienced Laravel developers of Orange Genesis IT developed the web application. In parallel to web app development, our mobile app development experts built Android and iOS mobile apps. On the other hand, the augmented reality app development team added AR features in the mobile app. Once the AR Studio Pro products (web and mobile apps) were developed, we built a marketing website for AR Studio Pro. We are still working on this product for web and mobile app development to add further features as defined in the product roadmap. We are also performing SEO marketing and SEO content writing to aid digital marketing results of this product.